The Genius climbing house transforms the home garden into a paradise for playing and romping. Like a giant construction kit, the numerous parts can be assembled in many different ways. For example, a playhouse, a climbing frame or soccer goals are created. With the Quadro Classis Genius, it is guaranteed never to be boring.
Details
384 parts in total
10 plates
numerous assembly possibilities
20 pattern models
assembly instructions included
compatible with all Quadro products
The new Genius construction kit sets records!
No other large kit in this price range contains so many parts. A total of 384 components - of which 88 tubes and 10 panels alone - a new record!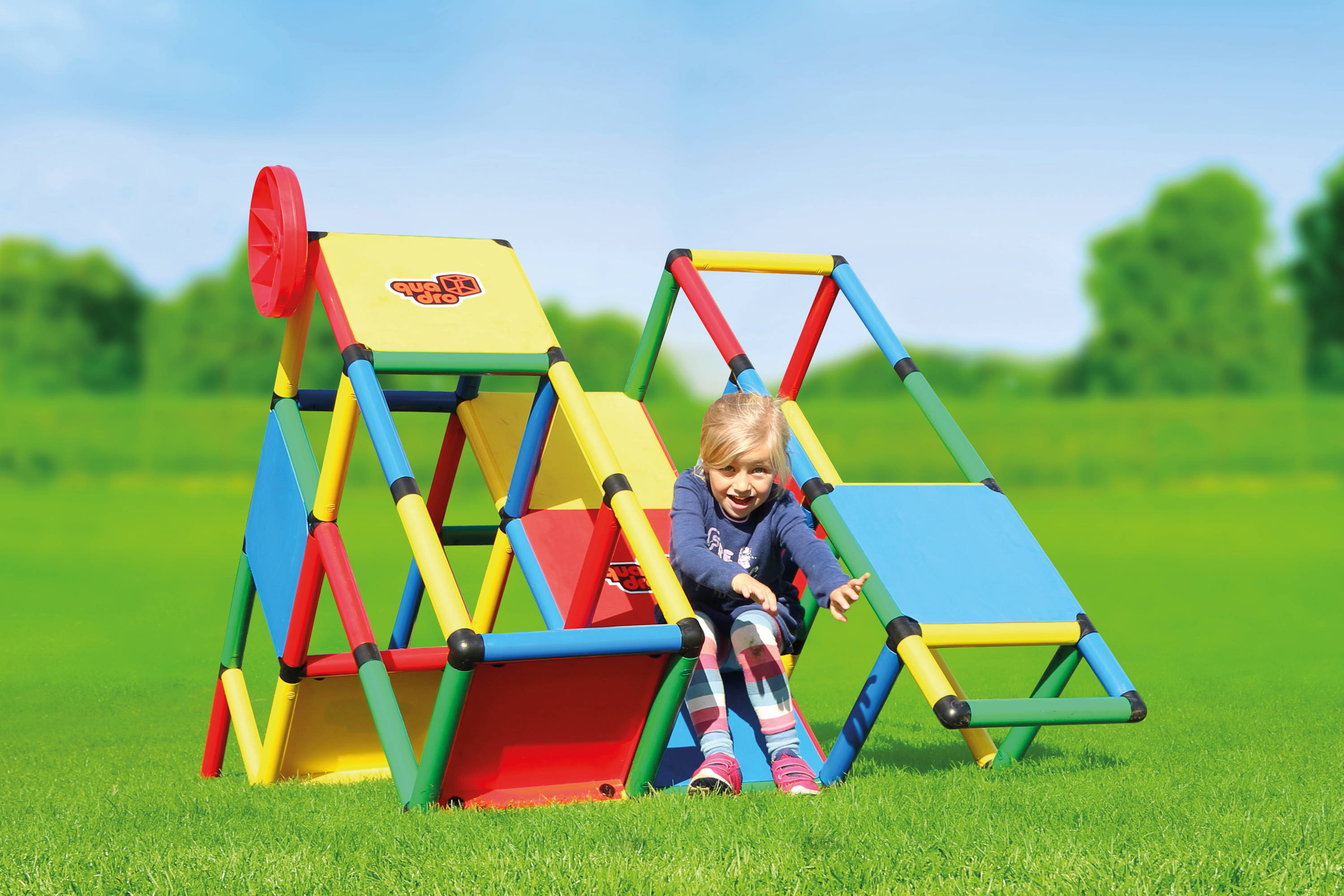 For the advanced climbers
The Genius is also one of only a few large-scale kits to have the multi-wheel as a design feature, making it particularly easy to recognize visually. The total number of 20 model examples is also record-breaking.
Can be used outdoors without problems in contact with water (no splintering and cracking as with the alternatives made of wood). No permanent absorption of odors, because in addition to water, no other environmental influences can permanently penetrate the highly compressed material, which means that after outdoor use in the summer can also be used indoors again (after appropriate cleaning).
In combination with the model database, the Genius becomes the ultimate construction toy for small and large adventurers!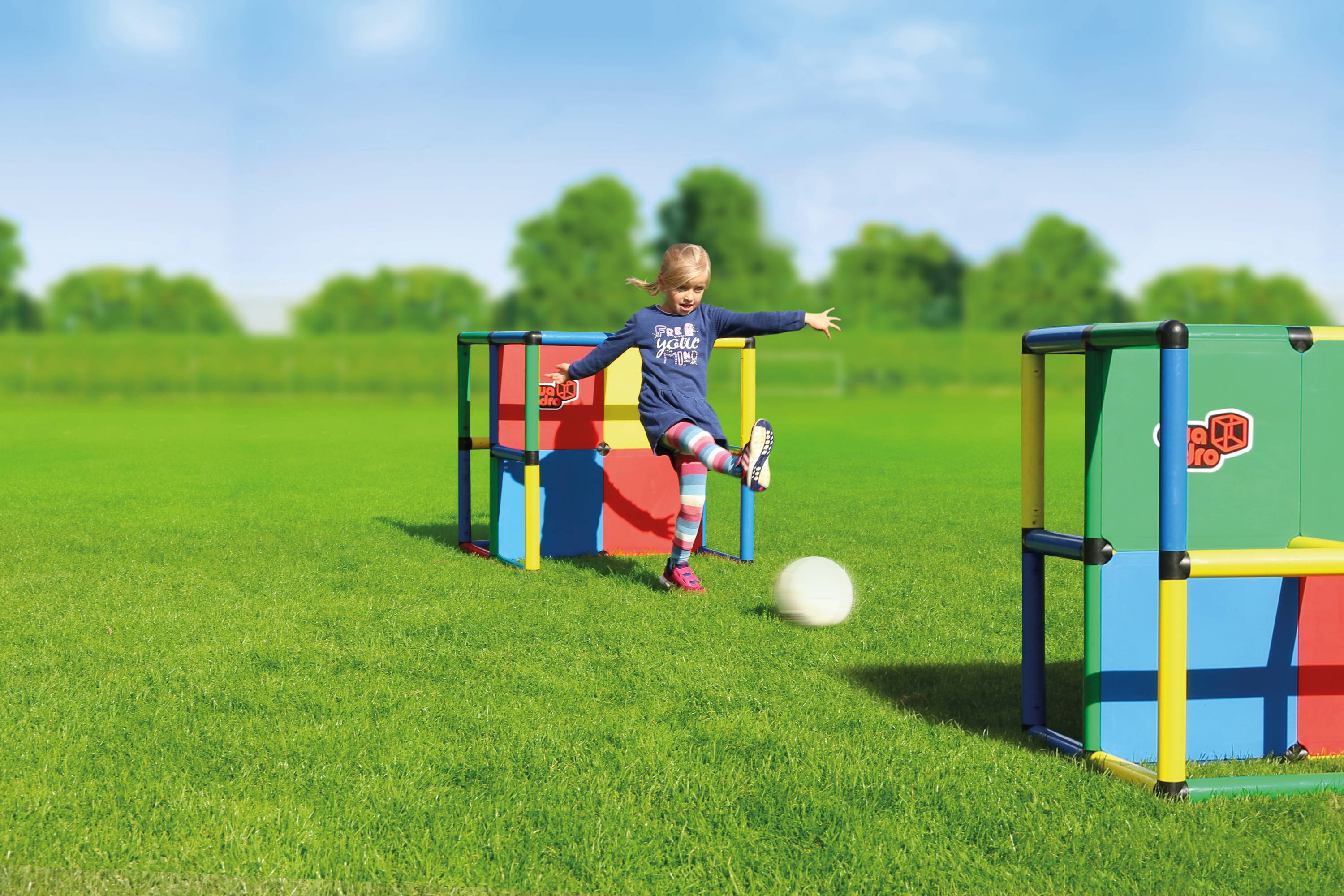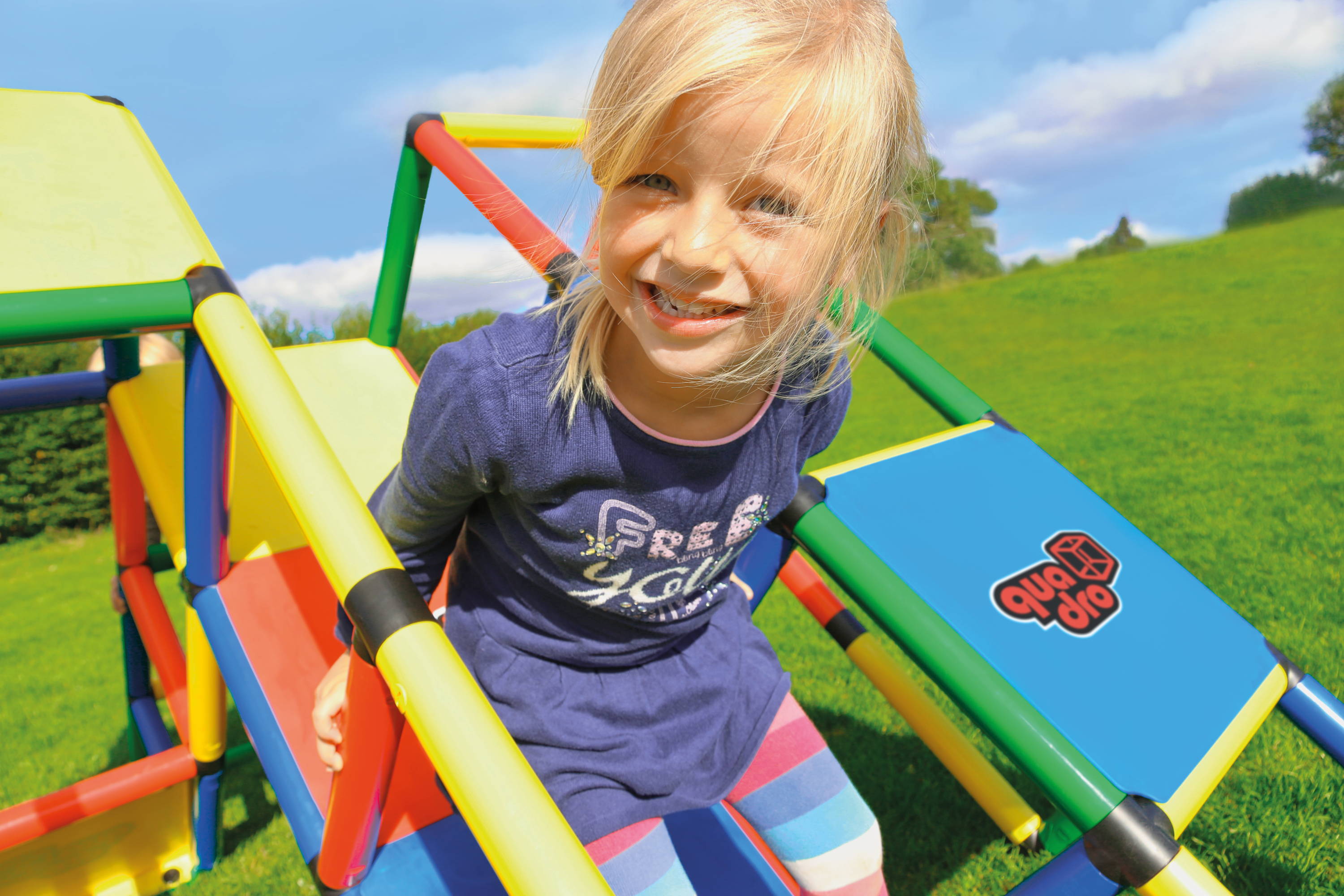 The ultimate fun for the whole family
Building and developing your own models together guarantees fun for the whole family, indoors and outdoors, in summer or winter. Just the way you like it.
Continue to use indoors in winter!
Thanks to the highly compressed QUADRO components, it is not possible for fragrances to be absorbed. So you can continue to use your Genius construction set indoors after outdoor use, without any annoying environmental odors. A little dishwashing detergent and water is all it takes and it is
ready for use again! Since the individual parts of QUADRO cannot absorb water and do not stain, there is of course nothing to stop it from being used on the carpet - a big advantage over many wooden climbing frames.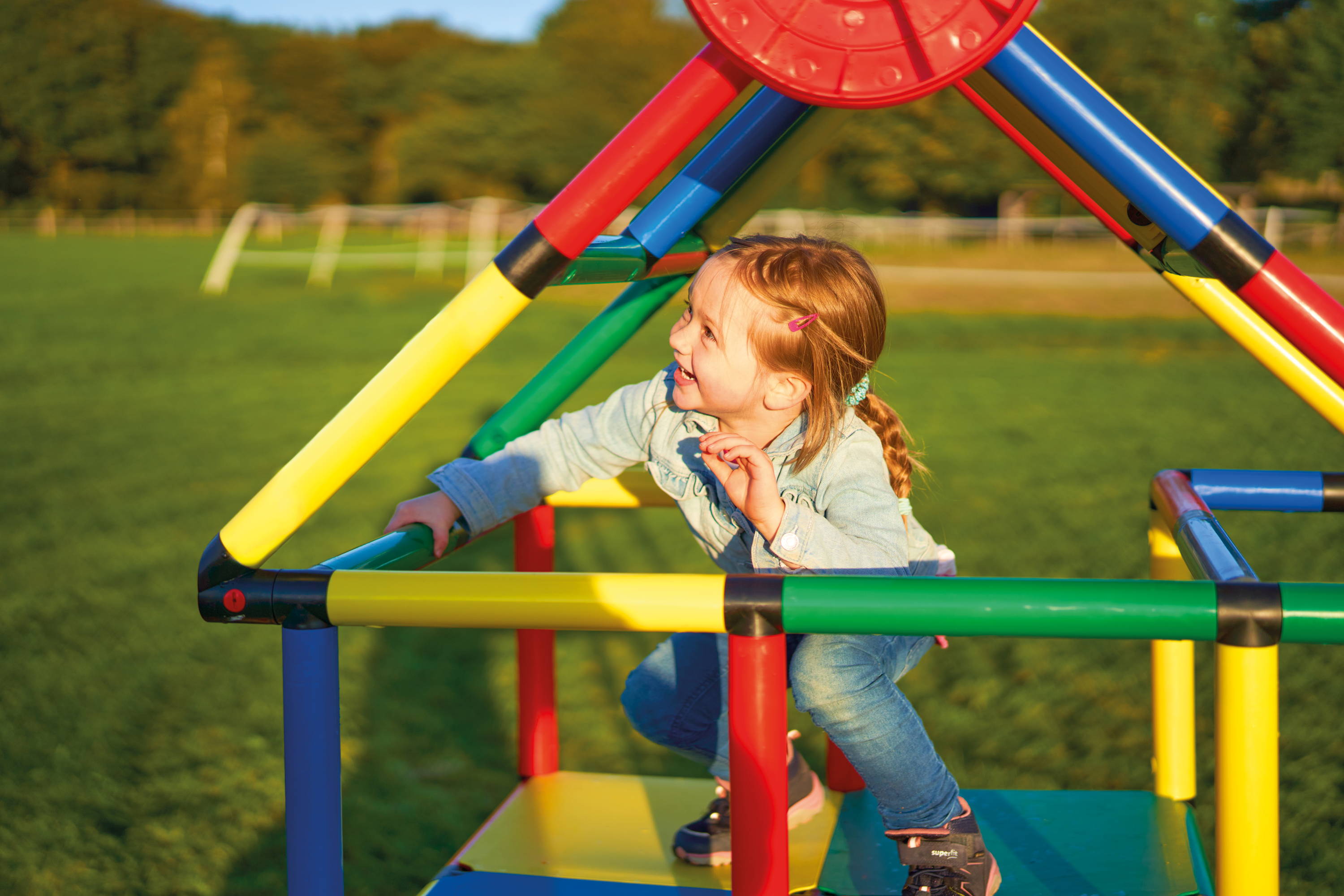 QUADRO PLUG-IN-SYSTEM
Made in Germany
Ideal training for sports and fine motor skills already from 6 months
Compatible with all QUADRO products back to 1979
Environmentally friendly (recycling class 2 and 5)
Perfect for the whole family, because from the idea to the planning and implementation everyone is motivated, from small to large
High quality weatherproof plastics free from plasticizers, PAHs, etc.
Can be used indoors and outdoors all year round, UV stabilized
Free QUADRO 3D Software
Not a seasonal item, but a high quality purchase that will grow with your children for many years - this is not only cost-saving, but also environmentally friendly.
1x Genius (30600)
Construction manual
Safety guide and building tips