Bring the Playground Home
The New Colors
Who would have thought that a child's play area could blend into the overall picture of a living space? These natural pastels wonderfully round off your stylish home. The subtle colors integrate seamlessly into your home, making it a children's toy that doesn't need to be put away.
Your Child's Buttler
Adventure Home is the ideal starter or expansion set for the aspiring world explorer. It'll quickly become a part of the family. It's the perfect construction kit for early childhood, developed with toddlers in mind. Being small and compact, Adventure Home is quick to set up wherever you want to keep an eye on them.
Children learn to grab objects, crawl and walk at different rates. They tackle their fear of heights at different ages. We developed the Evolution Home kit with these milestones in mind. It's the most adaptable kit we've ever made and can meet your child's developmental needs one step at a time.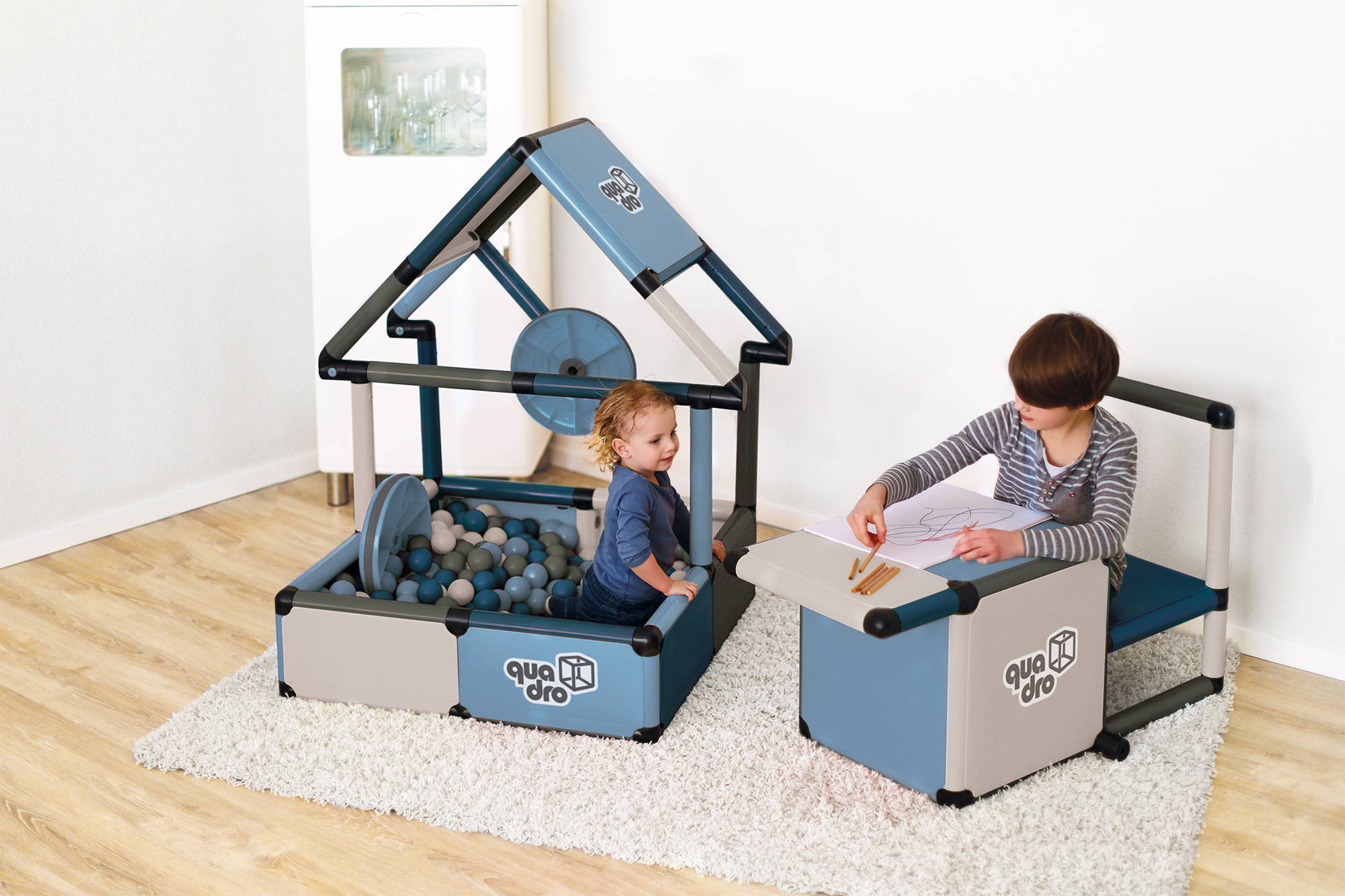 With 416 parts, Evolution Home kit is one of our largest construction kits. It comes with instructions for building 21 designs such as climbers, towers, ramps, vehicles, a playpen and tunnels, just to name a few.
Besides the many possibilities offered by this unique kit, QUADRO's modular plug-in system means all of our products can be combined, allowing Evolution Home to grow with your child.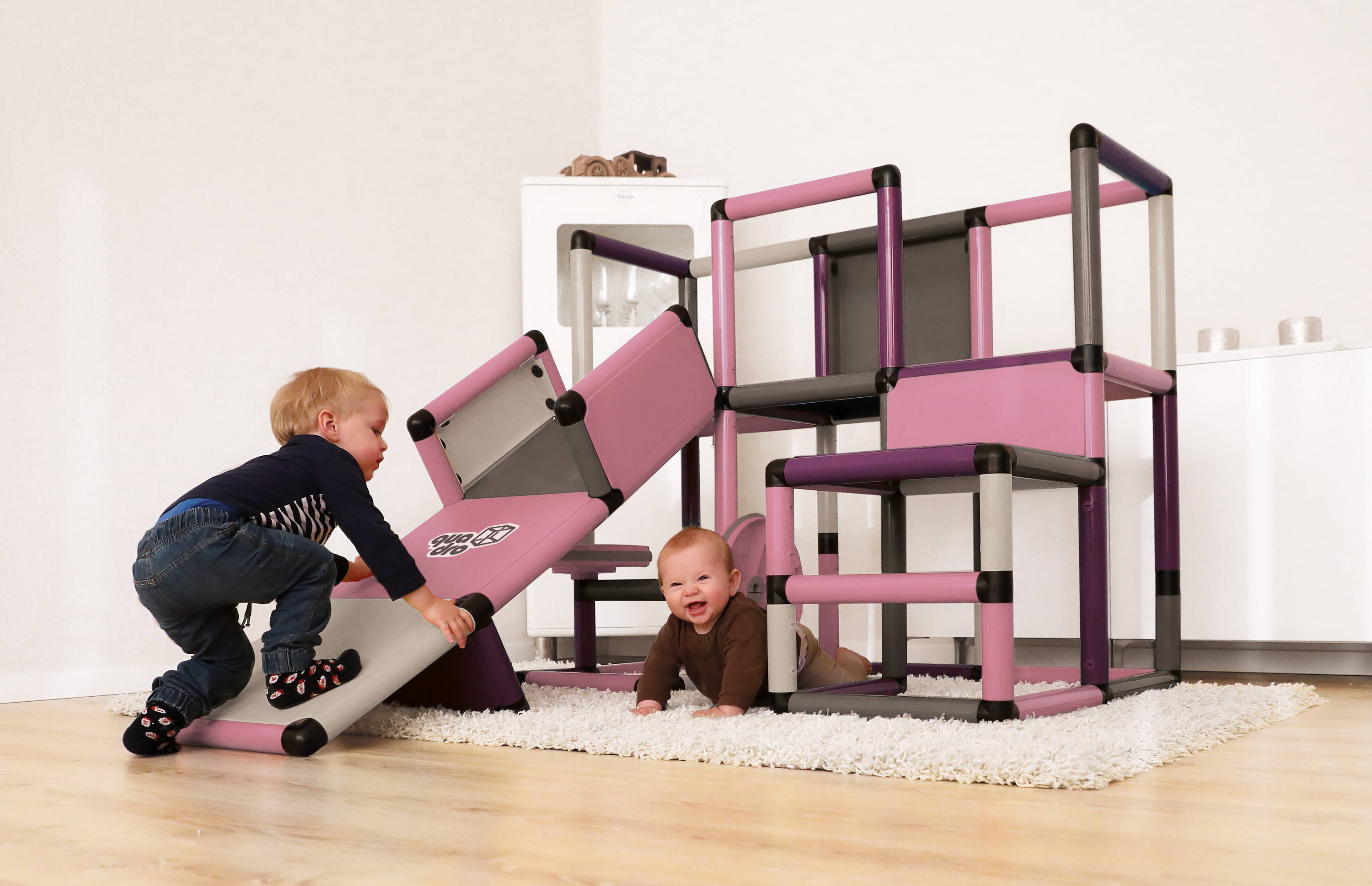 1x Evolution Home
Construction manual
Safety guide and building tips