The QUADRO Slip and Slide extension is suitable for the Modular Slide and Curved Slide. It has a total length of 6 meters (19.6 ft) and is made of high quality fiber reinforced pool tarpaulin, identical to the material we use for our pools.
The advantage of our Slip and Slide in comparison with similar products on the market is the much longer and more durable plastic film. And the thicker the resin, the smoother it stays on lumpy lawns.
The extension and the gate valve start directly at the end of the gate valve runout. Side supports ensure that water is held in the middle of sliding track, and the weight ensures that it does not shift on the ground.
The Slip and Slide extension itself is a fantastically large water slide that provides hours of fun in your garden, not to mention the ideal expansion for a Curved or Modular slide.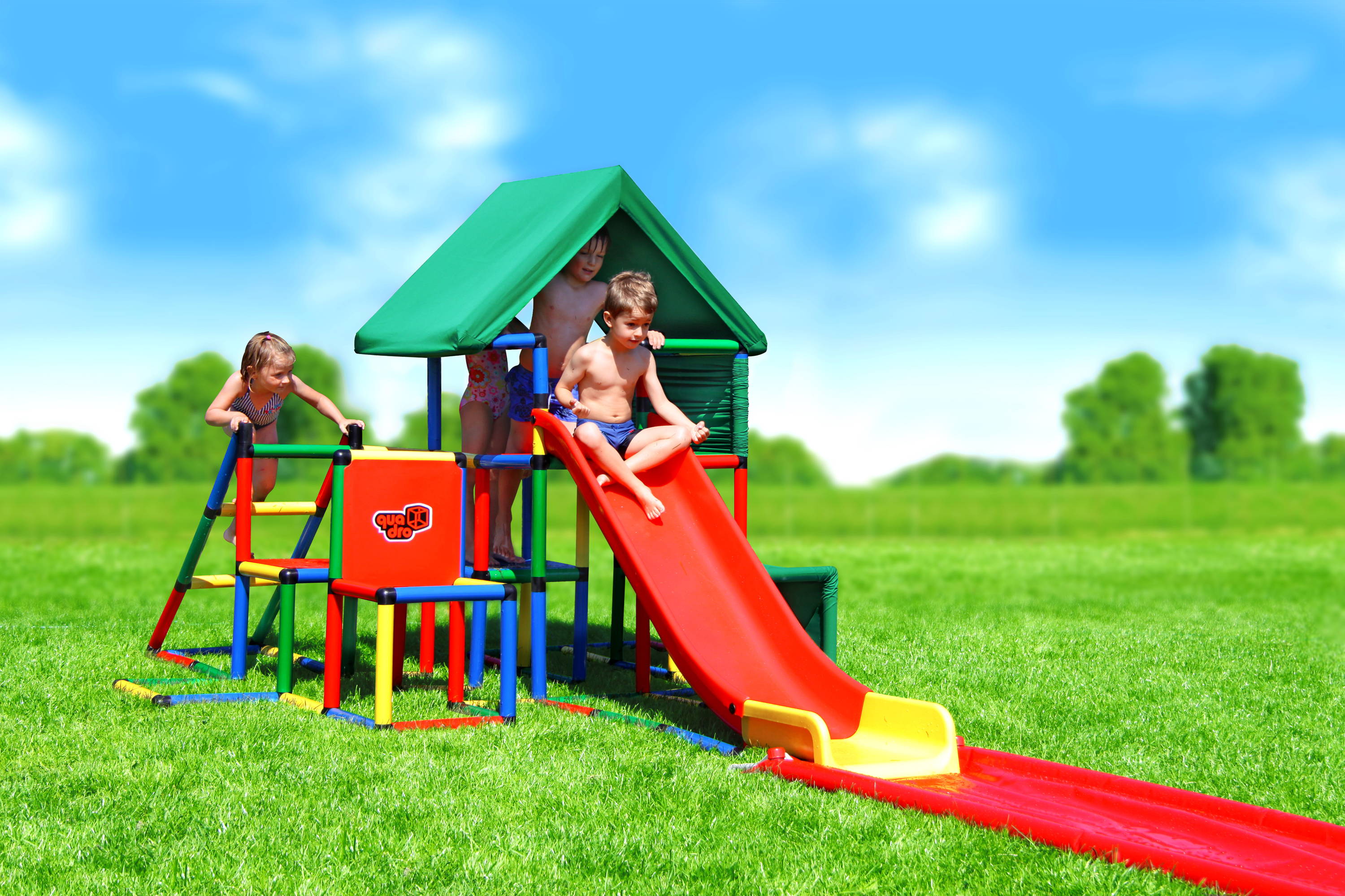 1x Slip and Slide (10035)
Assembly Instructions
Safety Instructions / Construction Tips