CAUTION: The hole panel is not designed to stand on (horizontal installation). Its main function is primarily to allow easier viewing into the model (and your children out of the model). In addition, the hole panel obscures interior areas of closed model constructions to a lesser extent.
These special hole panels are great for young ones to peek out of and also enables parents to have a clear view of what they are up to.
The hole panel is of reinforced thickness. Like all QUADRO parts it has no protruding or sharp edges.
In the example picture you can see the hole panel as used to make a playpen with tunnel and baby slide based on the QUADRO Evolution.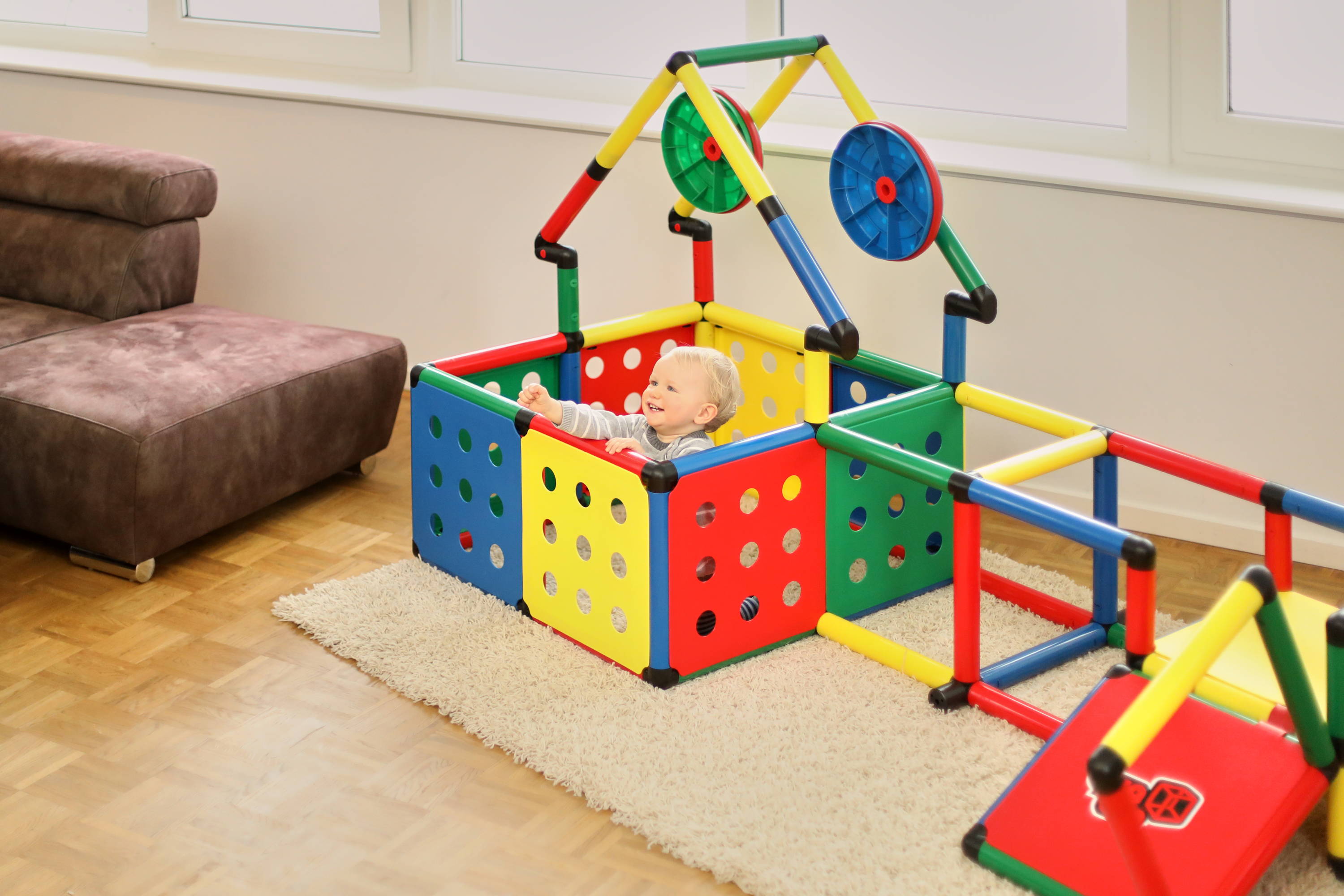 2x 40 x 40 cm Hole Panel - Blue (00412)
2x 40 x 40 cm Hole Panel - Green (00413)
2x 40 x 40 cm Hole Panel - Yellow (00414)
2x 40 x 40 cm Hole Panel - Red (00415)
32x Panel Screw (00621)
3x Key (00655)
Safety guidelines