QUADRO Submarine U79 Set to Explore the Baltic Sea
Almost on the heels of QUADRO's collaboration with a team of glaciologists researching Greenland's glacier system in 2018 (see article "QUADRO goes science and research"), it was the turn for German marine researchers to ask us for support with a project in 2021. Naturally, it didn't take much convincing for us to start designing a submarine that could explore the seabed off the German Baltic coast.
"What gives QUADRO an edge is its modular design," says Johann Kämmerer of the Oceanographic Institute in Wismar. "This allows us to keep adapting it to the varying conditions we encounter on each deep-sea dive." Before each deployment, the boat is sealed with a special compound of silicone and acrylate. Small ballast tanks on the sides, which are flooded with water, ensure that the boat won't rise and is capable of maneuvering below the surface. As an autonomous device, the QUADRO submarine is not controlled by a cable, which really maximizes its flexibility. Being powered by solar energy, the tiny submarine is also environmentally friendly. "That aspect was really important to us," explains Manuel, QUADRO's chief developer. What's more, the small high-tech vehicle boasts state-of-the-art lighting technology, a prerequisite for high-resolution video recordings.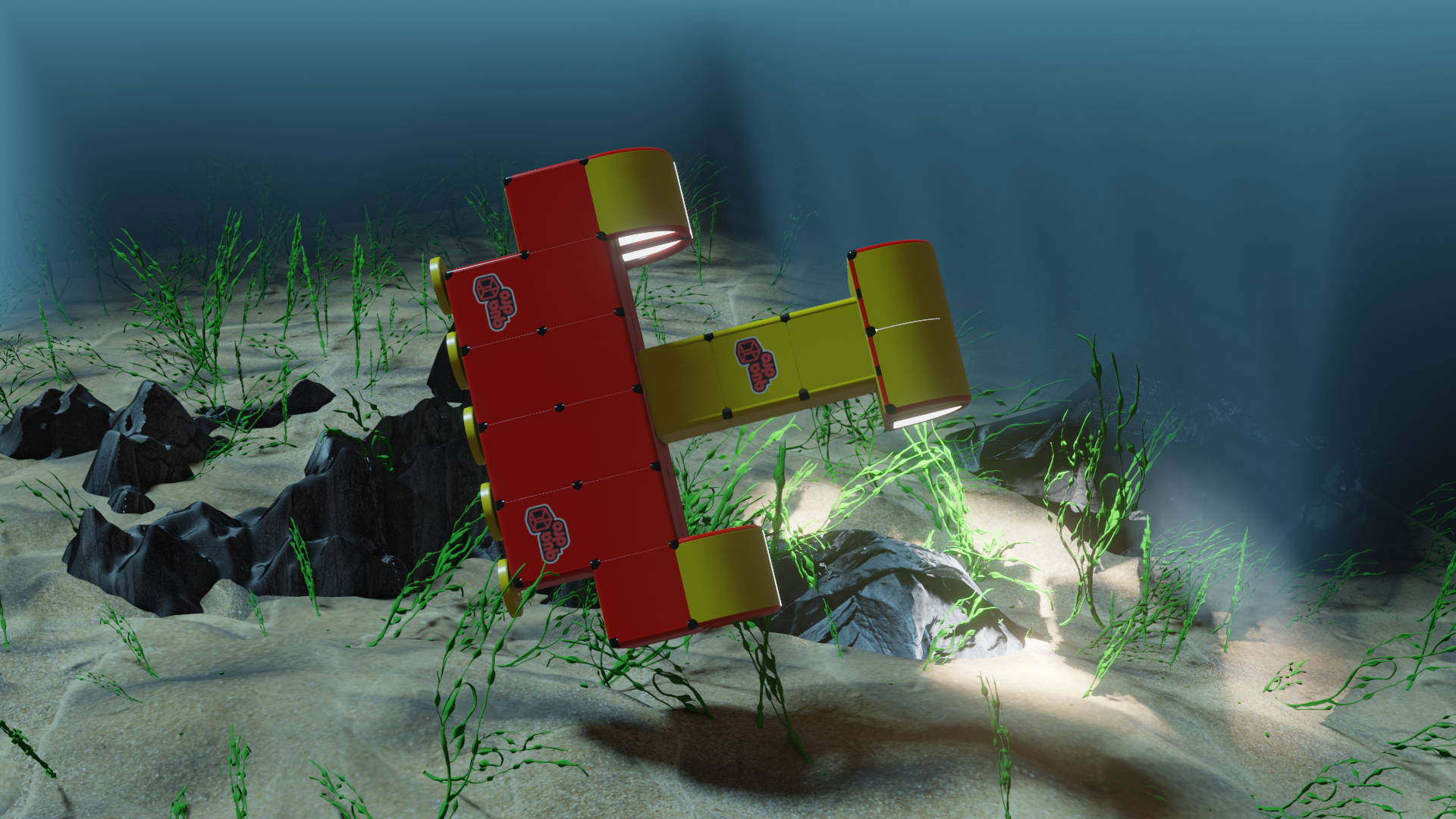 "The first images were simply astonishing," Manuel tells us. "Originally, the submarine was intended to explore the ocean floor. But it turned out that it was able to float freely among the deep-sea fish without spooking them. Myriads of fish swam right up to the boat, not perceiving it as a threat at all." For now, one can only speculate about the reason for this unexpected behavior: One initial guess was that the fish were attracted to the boat's bright colors – many fish have bright colors as well. Since the submersible is small and maneuverable, fish may accept it as their own. Whatever the explanation, the research team from Wismar was able to gain unique insights into the behavior of those vertebrates. Moreover, two QUADRO employees were permitted to join the research team on site and see for themselves what U79 (number stands for the year QUADRO was founded) has been able to accomplish under the deep blue sea.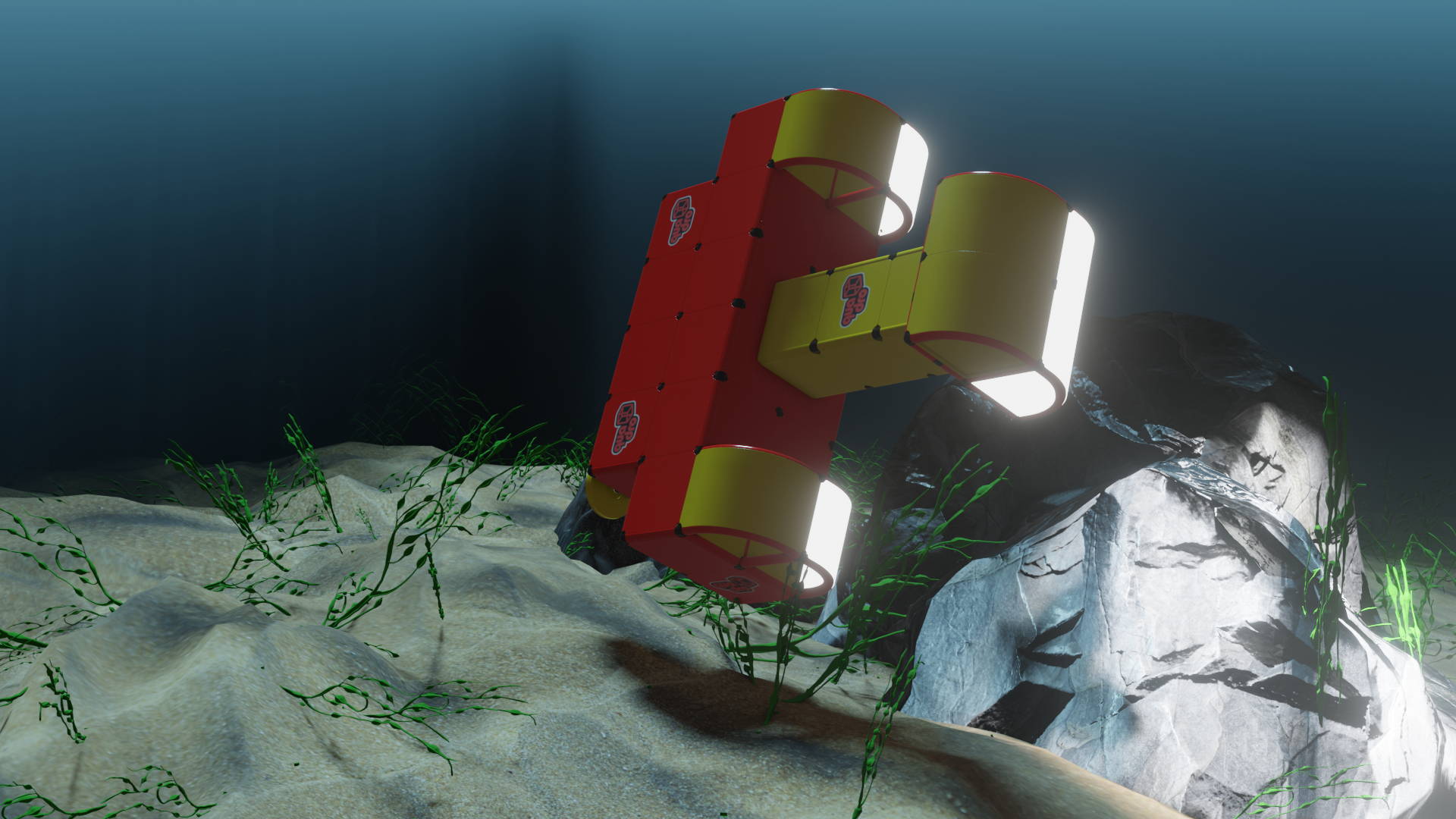 Even though working with the research vessel has since become routine, a close call at the beginning of the project almost put it out of commission: While the submarine's compact design would normally allow it to withstand water depths of up to 440 yards, a delayed maneuver caused the water pressure to rise too sharply and put the boat at risk of imploding. Fortunately, the researcher crew reacted swiftly, allowing the submarine to rise prematurely by equalizing the pressure.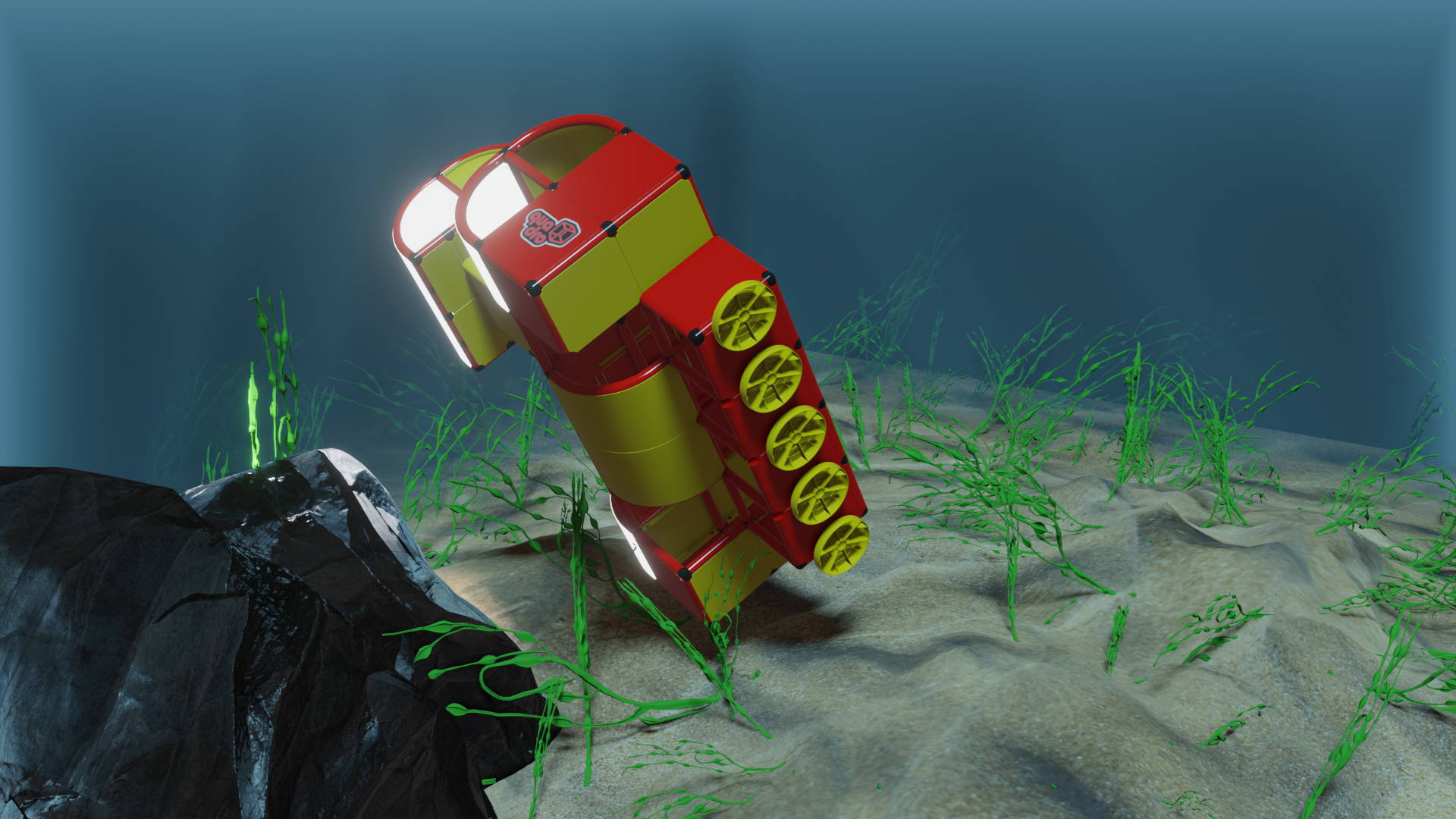 "I was like a brick off my chest," recalls Johann Kämmerer. Having taken pains to develop the technology inside the submersible, the researcher from Wismar has since been careful not to let it go down too deep.
The plan is to deploy U79 for two years on this research mission while making gradual improvements to the QUADRO system. But there's more. The project has been expanded. Now a civilian QUADRO submarine is in the works that will enable children to explore domestic bodies of water!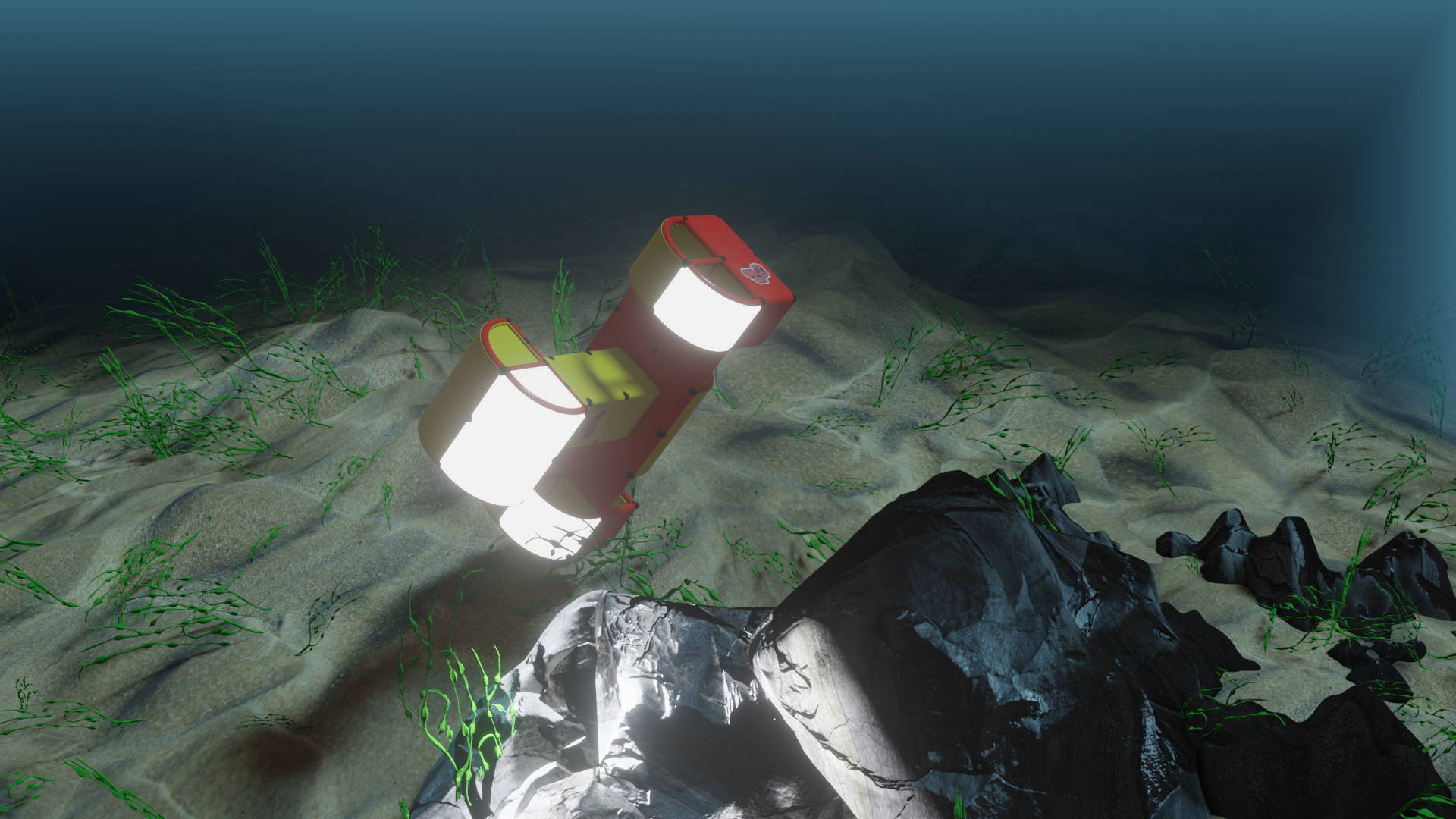 "We're working flat out on it," says Manuel from QUADRO. "And we couldn't be more thrilled. Soon we'll be able to offer this wonderful opportunity to little kids as well."
Don't go too far. When there's an update, the QUADRO editorial team will be sure to report about it.
Friday's article was our contribution to April Fool's Day! It's true, the QUADRO submarine is exceptionally versatile and withstands salt and chlorinated water very well. But for now, it can only be used as a toy at home or in the pool. That said, we would like to give a big shout-out to our development department! They have done a fantastic job on the pictures and everybody has taken a warming to the little QUADRO submarine. 😊
But all joking aside: QUADRO is actually used for scientific and research purposes. Read about it in our article QUADRO Goes Science and Research.