QUADRO on the Road, or Homeschooling in Portugal
We all know the feeling – we've just returned home from a wonderful trip with lots of new memories, and what awaits us at home? The humdrum of everyday life. And in the worst case, a gray sky to boot. If only you could just keep on traveling...
Well, you can! Or at least Julia, whose story we'd like to tell today, can.
It all started with a passion for sewing. Julia liked to wear clothes she sewed herself, and she was always changing patterns because every now and then a different one appealed to her more. She started a sewing blog while on maternity leave a few years ago – and it became pretty popular. She created patterns and sewing instructions that truly allowed anyone to learn the craft.
And then she caught the travel bug. Or to be more precise, she had felt it for quite some time. So, at some point, she and her husband decided to sell their belongings, quit their jobs, and hit the road in an RV and explore Europe. The two of them initially lived in the RV for a while with their two children – and Julia wrote about their experiences and everyday life on the road on her blog. Even if it didn't seem like it at first, somehow the topics of sewing and travel actually went well together, because she noticed that many people that lived in RVs full time also liked to sew.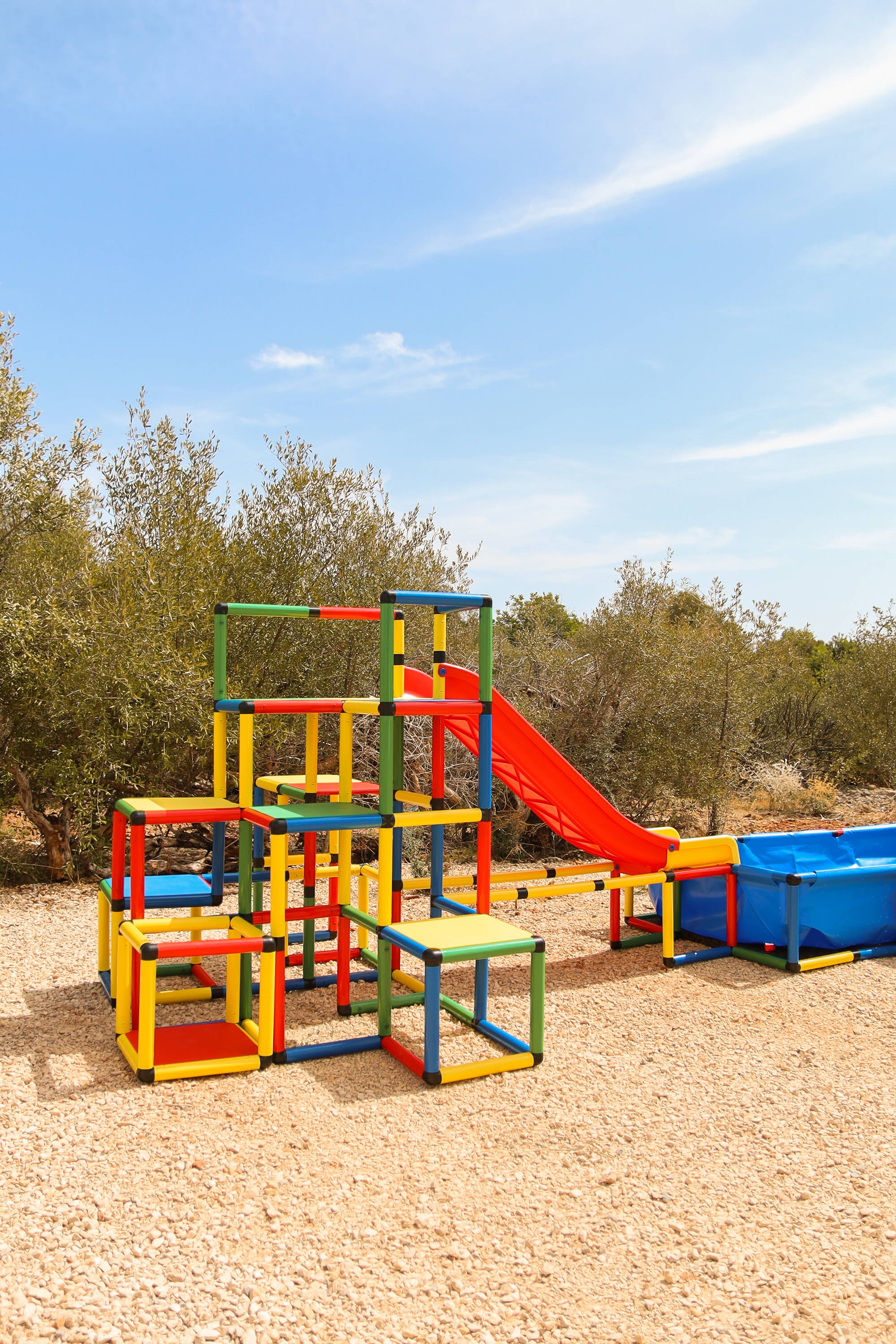 The five travelers always managed to get along well despite the limited space, because who needs a lot of space when you have the clear blue sea – or some other spectacular view – just steps away from your door? At some point, the family ended up staying in Portugal without ever having made a conscious decision to do so. It was beautiful there – and above all, homeschooling was officially allowed in the country. And this wasn't entirely unimportant, because two of Julia's children are of school age.
So how well can kids learn on their own – that's what we wanted to know from her. "Extremely well," she says. "Children are very curious by nature and pick up a lot of things in passing during day-to-day life." When the family goes shopping together, it's great if everyone can do math. Her children thought so too – and wanted to learn. When they passed street signs, one of them always wanted to know what they said. "What does that mean? What letter is that?" was often the question. As such, Julia's children educate themselves through a combination of independent learning and homeschooling, whereby the parents don't apply strict standards – sometimes the children spend a lot of time learning, and sometimes they take longer breaks. Whatever makes sense at the time.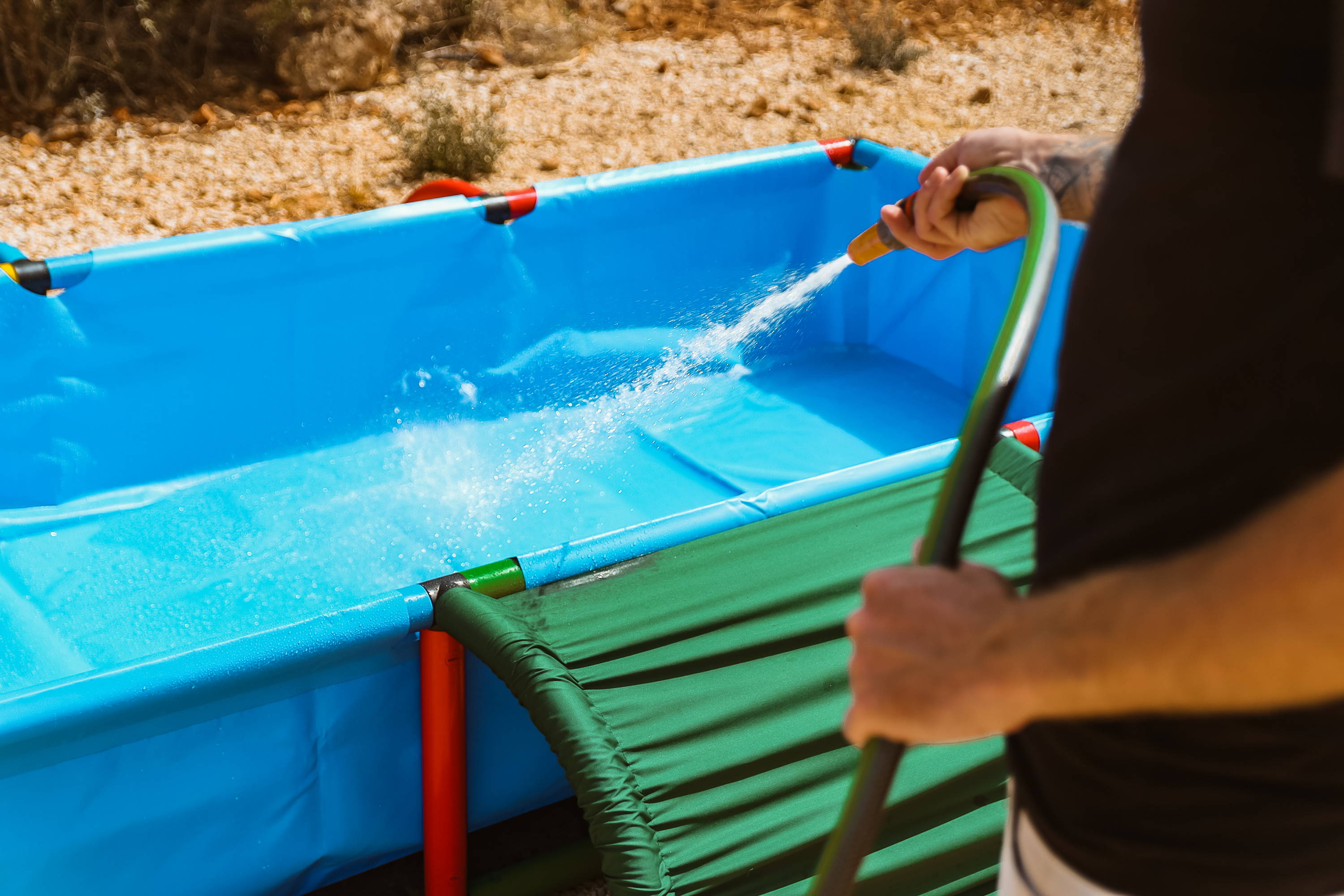 Now that the family has settled down in Portugal, they need a little more space. This was the perfect occasion for a new project – the five of them plan to move into a tiny house soon. But Julia wanted the children to have their own playground. She thought that a jungle gym from QUADRO would be a perfect choice. Unfortunately, QUADRO doesn't yet deliver to Portugal, so she reached out to us directly. And what can we say? Julia's children can now play on their QUADRO under the warm Portuguese sun, because we figured out a way to ship them the sets.
The two boys and the girl were super excited when the packages arrived, and they eagerly helped put everything together – it was that easy. The two older children got a large jungle gym with a pool, and the little one received a playhouse with a roof. And if, at some point, the family should decide to venture back out into the wide world, they can simply pack up their QUADRO and take it with them – to another dream destination.
Click here to check out Julia's blog, which we highly recommend (only available in German, unfortunately). And in our blog post entitled "'Learning Has to Become Awesome' – Of Finger Games and Laptops," you can learn more about alternative forms of learning.