Pretty Edgy. QUADRO Accommodates Uncommon Design Features
What do you do if your apartment has unusual design features such as roof slopes, stairs, beams or oriel windows, and you need to use every inch of space available? A creative mindset would go a long way and so would QUADRO at your fingertips! This is where we introduce Ulrich[1], who recently moved into a new apartment. Ulrich's daughter brought along a collection of QUADRO pieces to climb on. When it was time to transform the new apartment into a livable space they both would love, those pieces came in handy.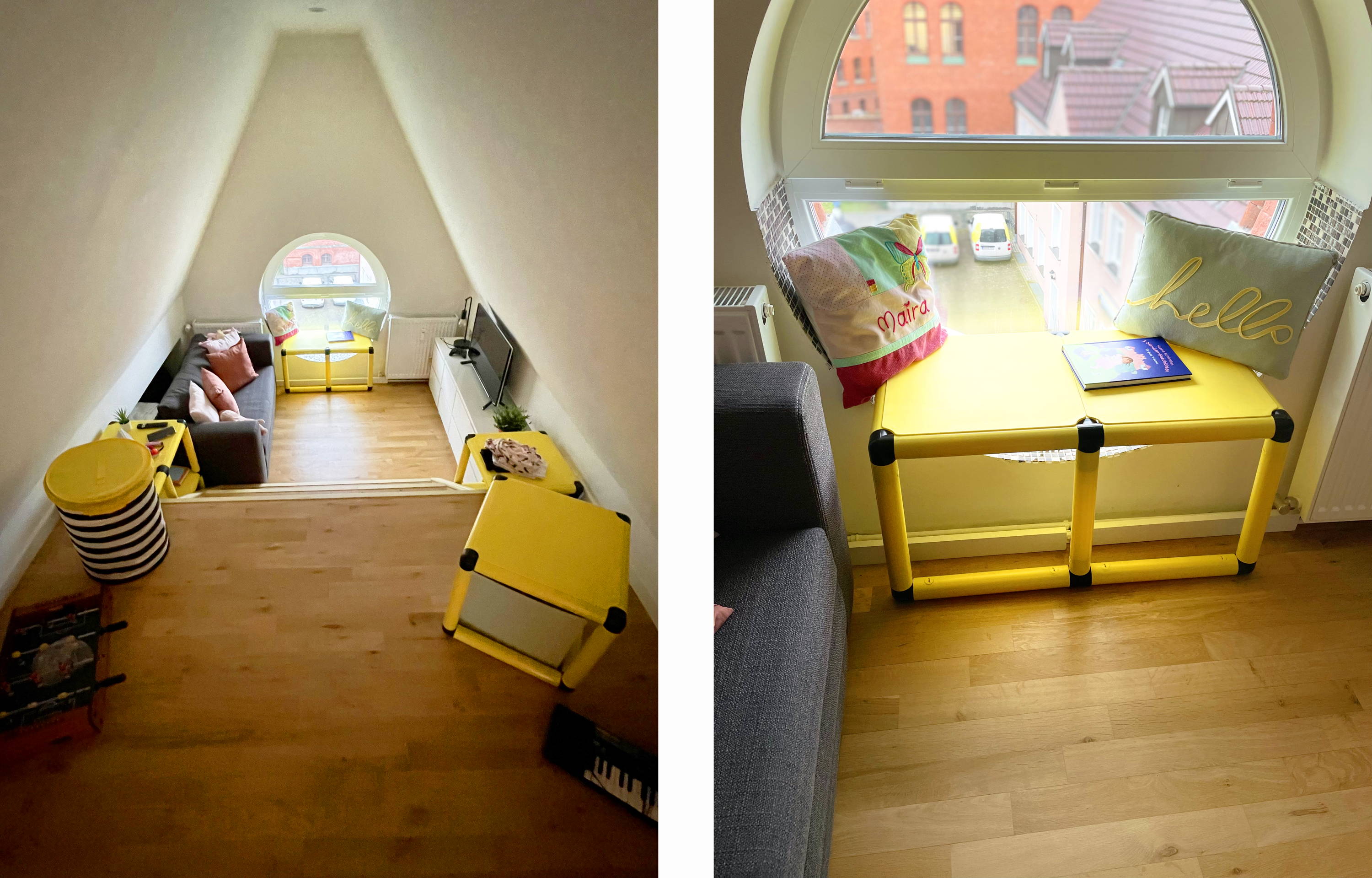 A new bed topped the list of projects to be tackled...
Then dad started thinking. "You know what? Let's build something with our QUADRO stuff", and to work he went. The outcome was a well-crafted piece providing a cozy hangout for his daughter and her cuddly toy. Cleverly designed, the new structure even freed up extra storage space under the bed.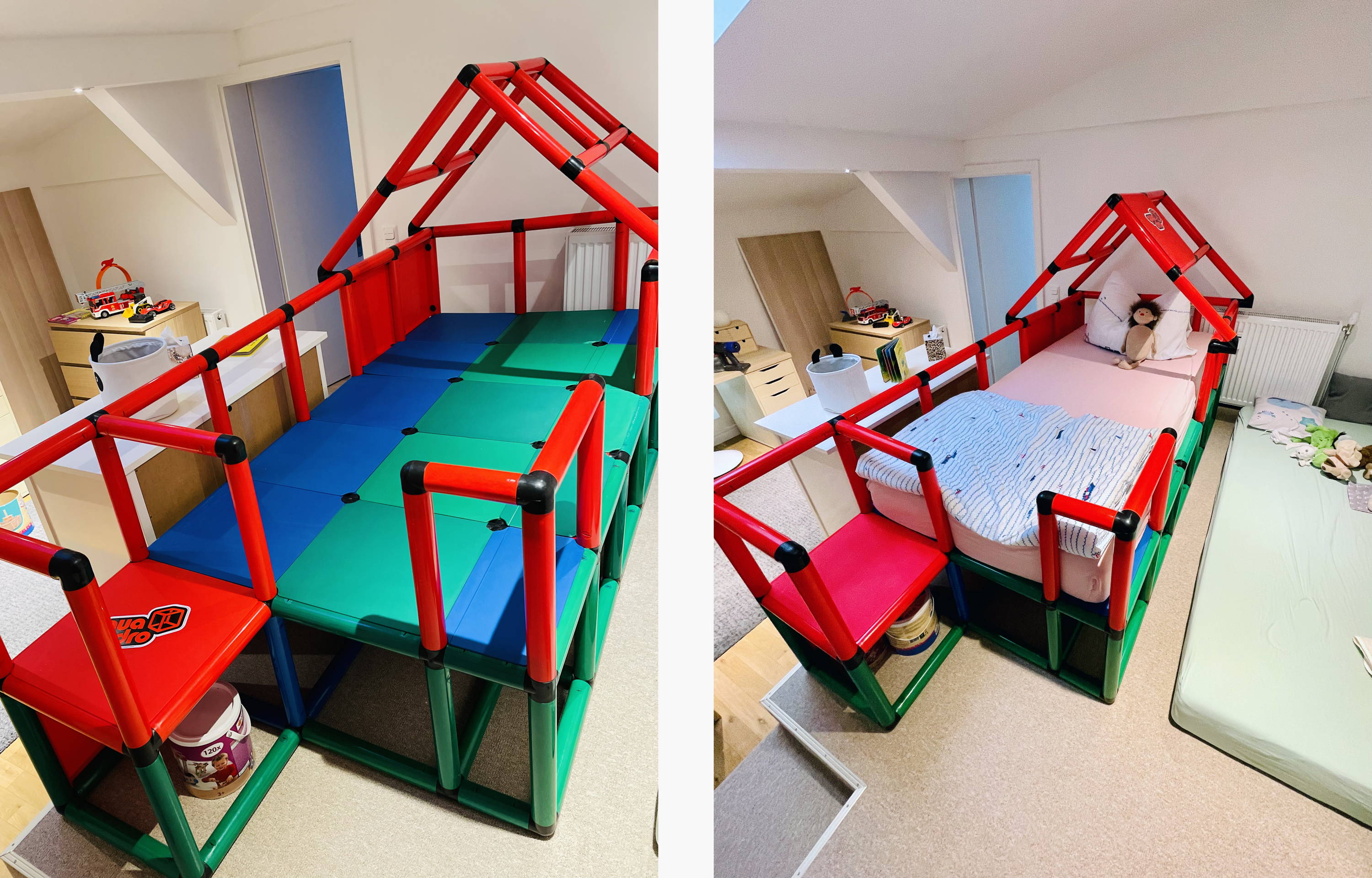 Now on a roll, Ulrich proceeded to build two platforms for a staircase, a cute bedside table and a seating cube. To top things off, he also requested a steering wheel from QUADRO because his daughter wanted to "drive a car" from her bed. And since he had wowed us with his craftsmanship, we honored the request and supplied a steering wheel and accessories free of charge. We are excited to see the finished product soon and can't wait to hear more about Ulrich's QUADRO design ideas.
Here's a tip: Cut QUADRO pipes to the desired size using a pipe cutter. To adjust a platform or other structures to the desired height, all you need is a 20mm-diameter Forstner bit to set the hole for the screw.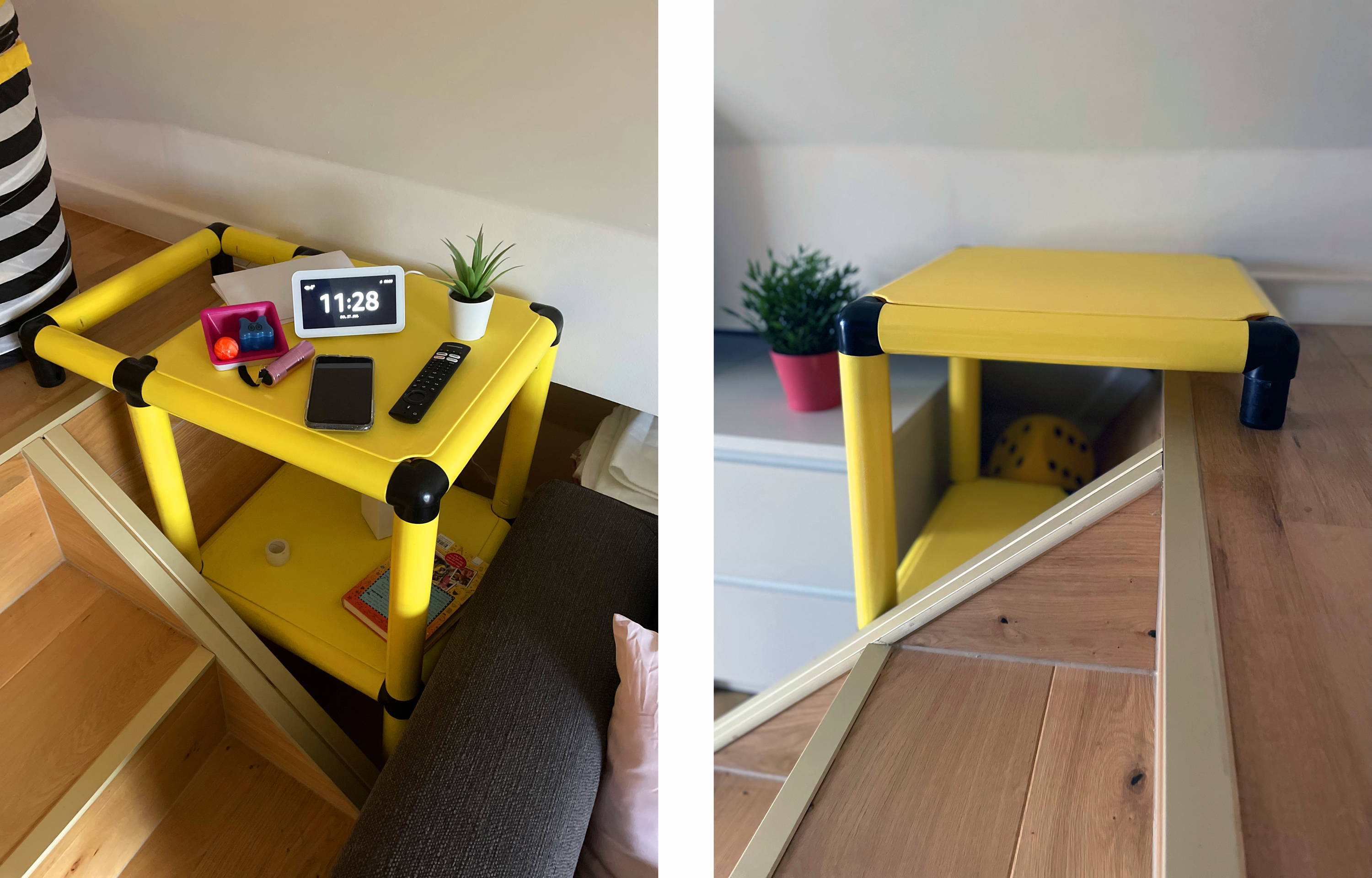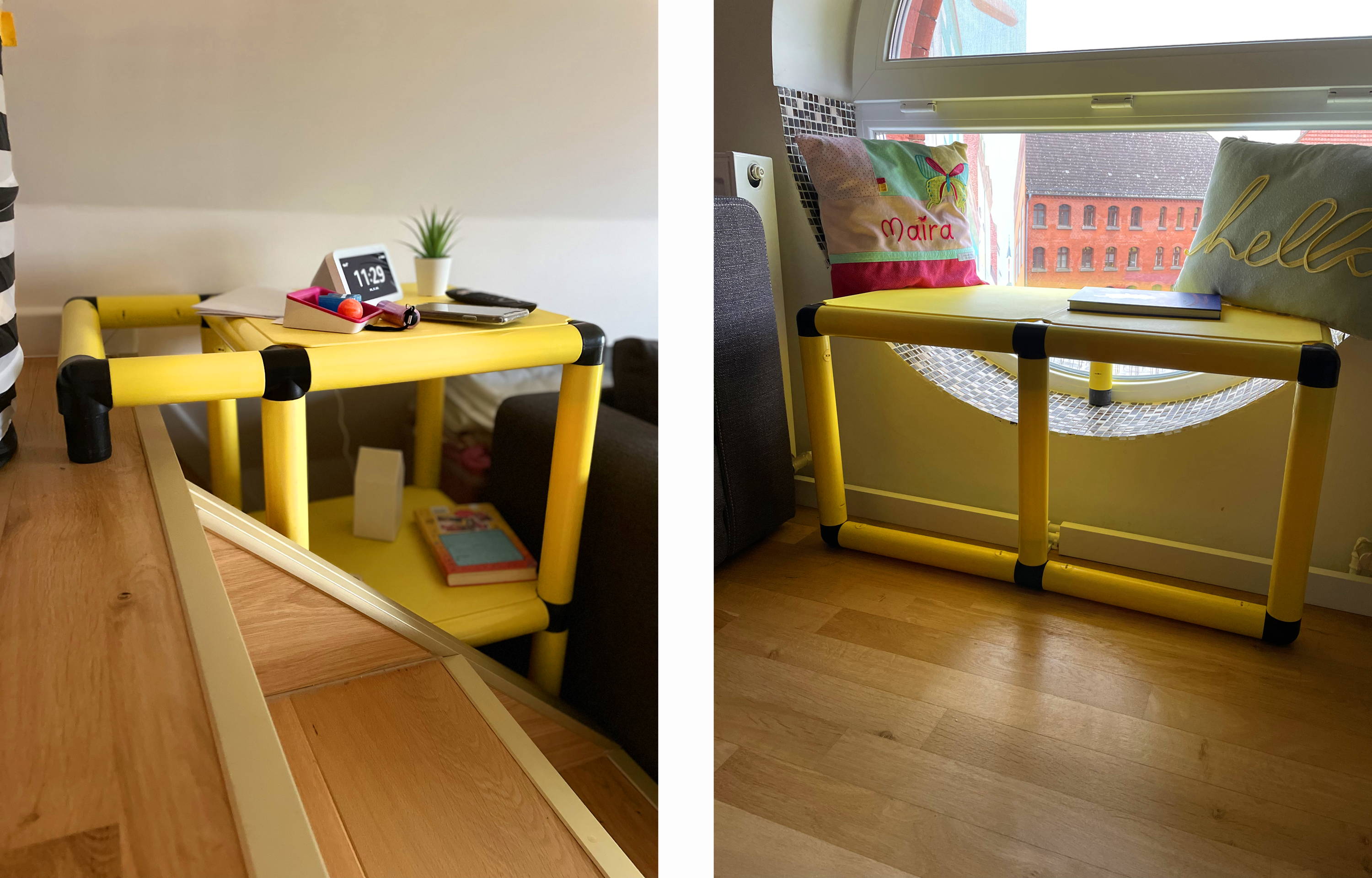 Have you used QUADRO in a unique way and would like to tell us about your design idea? Feel free to email us at marketing@quadroworld.com. We'd love to hear about your projects and consider them for publishing on our website! Of course, we always award great photos and stories with discounts or free products.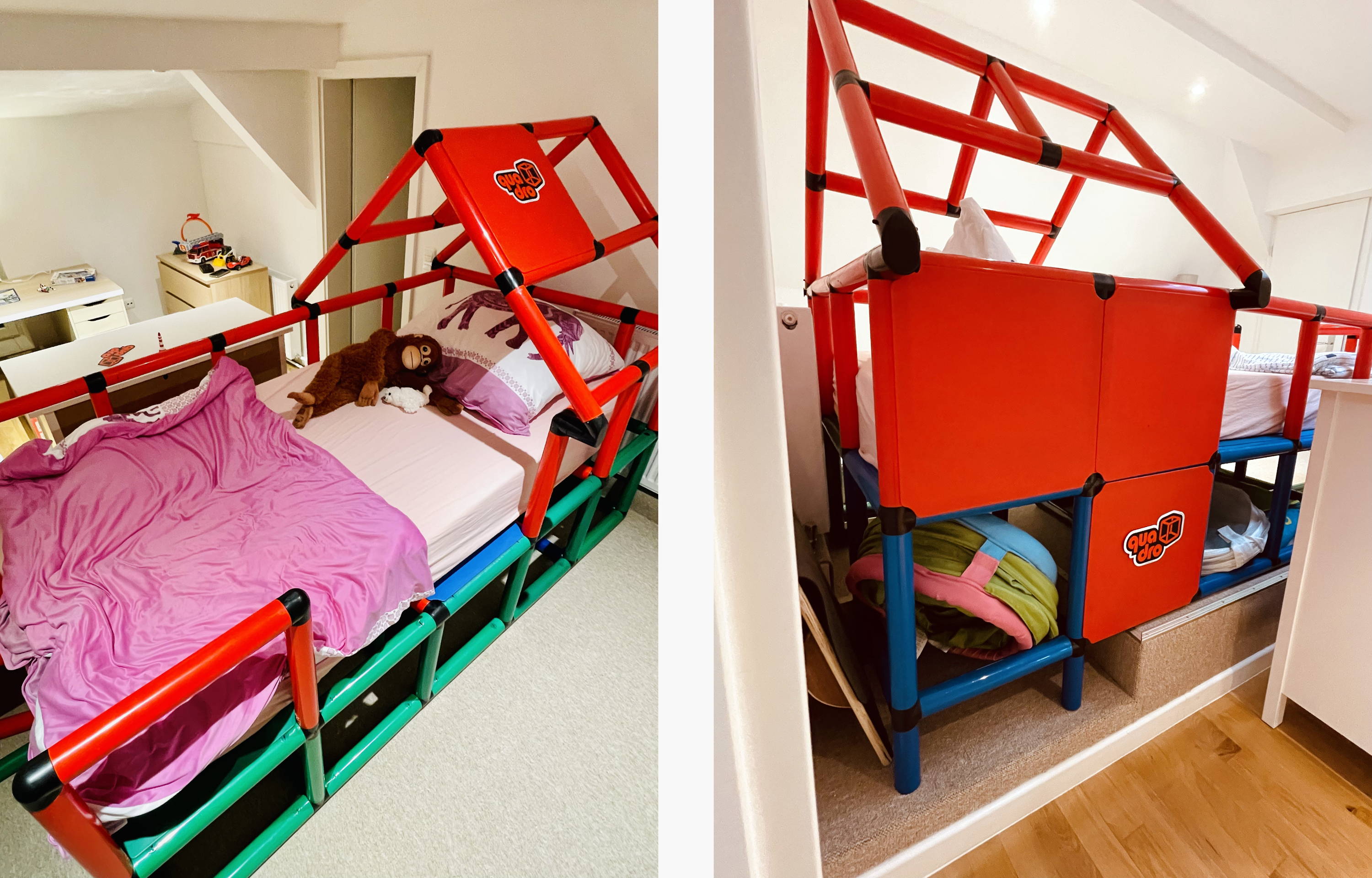 Here you'll find another extraordinary indoor structure.
[↑] Name changed by the editor.